The toon shop and its faithful accomplices soon unmasked!
Curious, would you like to learn more about our company? We reveal the backstage of this fantastic world! Enter the schoolbag corridor, turn left towards the figurines (no, the other left, there you arrived at the school supply shelves!), bypass the duvet cover and decoration area. Hop, hop, hop, you will have all the time to discover all the products after our meeting! Can you see the door of our offices? Come in! We are waiting for you...
Do you like beautiful stories? Discover ours!
The toon shop was born in 2005 from a cartoon enthusiast. His idea: to find products derived from licensing and offer them for sale. Betty Boop figurines, Titi lamps or Snoopy cushions quickly became popular gift ideas. The site appears as a reference in the field of licensing.
In 2008, the e-commerce company was taken over by Ahmed KERROUCHE, a dynamic northerner eager to undertake. His overflowing ambition pushes him to leave his job as an employee in a large French company to develop his own business. He then embarked on this crazy entrepreneurial adventure. It all starts in his living room...
A passionate and exciting adventure
Who says online sale, says storage of products. It is therefore natural that they invade a room in the house of the motivated entrepreneur. And they are pampered: making beautiful shelves to accommodate them, meticulous organization to store and find in the blink of an eye the product (s) to be shipped.
Victim of the growing success of the website, the articles are quickly cramped in the only room dedicated to the activity. The move is announced... The recruitment of an employee too!
In 2010, the toon shop finally had its own premises. And Ahmed is no longer alone: a friend comes to work full-time. As you will have understood, a new project is being studied. After spending hours exchanging with his customers, our business manager plans to develop the school luggage license.
The development of school luggage
The shop's customers are mostly young parents. Anxious to offer the best to their children, they are looking for School bags Specific. They want small luggage that is suitable, robust, but also aesthetically attractive. The idea is attractive: now, thanks to the toon shop, children go to school accompanied by their favorite cartoon characters. The Spiderman binder and the Hello Kitty backpack are the buzz... New employees are recruited.
Always more gift ideas to offer you!
More than the school luggage of licenses, major brands such as Kipling, Tann's or Rip Curl have imposed themselves over the years on the site. Objective: to present you with a wide choice of school bags.
At the same time, Ahmed decided to propose School materials in order to fill school bags. A welcome project for parents who then do their back-to-school shopping in a few clicks (and comfortably seated in their favorite chair) on the online store!
However, Ahmed does not forget his first love... His pleasure: finding the most beautiful Figurines and other beautiful decorative objects Licensed. Its goal: to please you throughout the year. His vision: to make each event a party thanks to small original gifts that, he hopes, will fill you with happiness!
A big family at your service
Every year, the company grows. She surrounds herself with dynamic employees ready to invest in this great adventure. In summer, to ensure your orders, a dozen students come to enrich the ranks. These young adults often have their first experience in the world of work. Our team is proud to train them.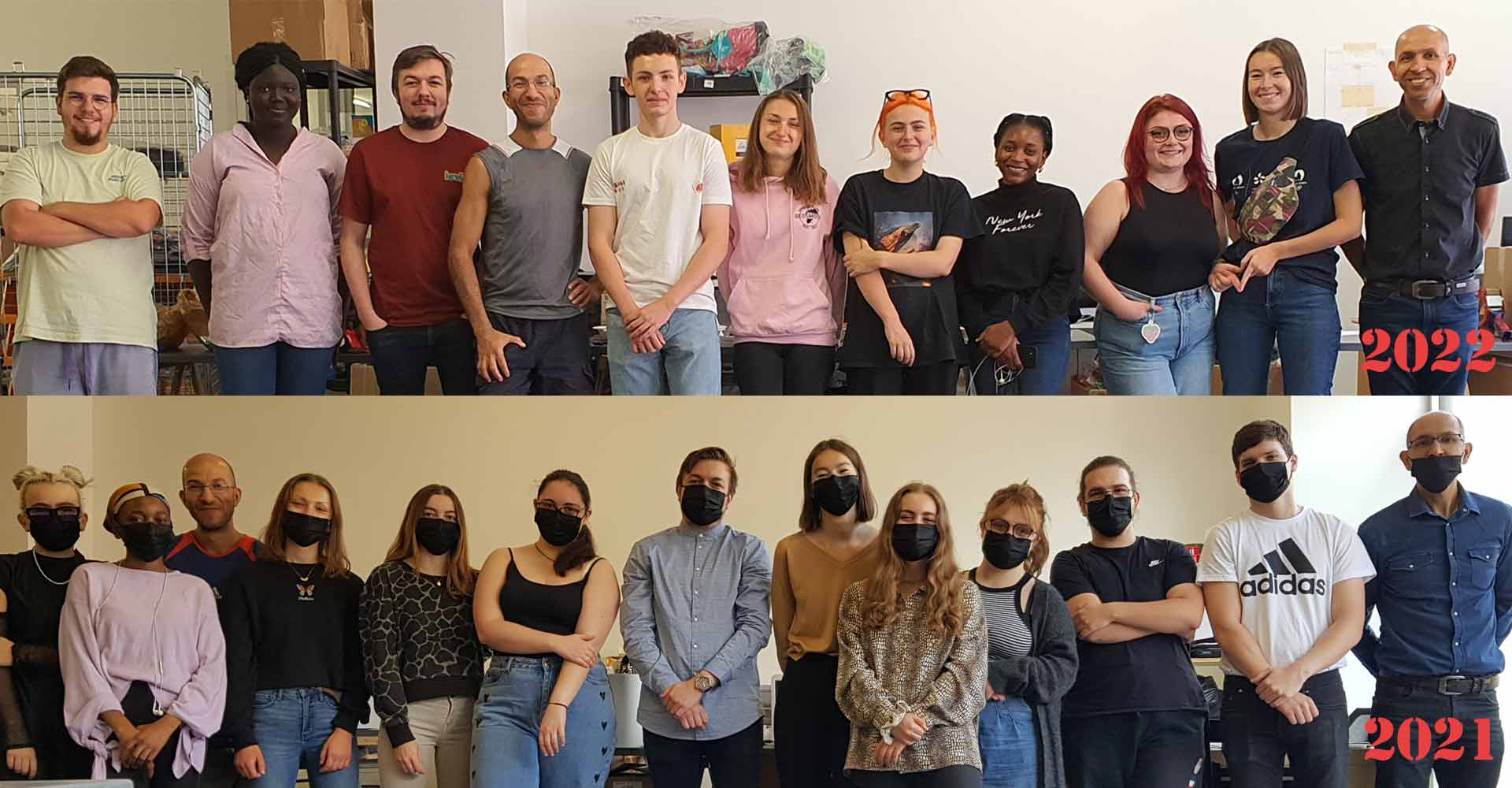 And because life is good at the toon shop, we often find them with pleasure several years in a row (before they fly on their own!). Classified ad: if you want to join us, Contact us !
Guess our superhero strength...
Like any self-respecting superhero, the toon shop has power. That of variety, of choice. Our site is full of products. For sure, there is definitely a fact for you! Two main categories emerge: school luggage and decorative items (duvet cover and figurine among others).
At school
Because life is sometimes difficult, it is important to put a little cheerfulness every day in the hearts of children. Going to school with a good, solid schoolbag with the effigy of an adored hero or popular motives is priceless. It is also the best way to introduce yourself to classmates and teachers.
Offering beautiful school bags and other backpacks that will mark the childhood of schoolchildren is our motivation. To do this, we strengthen our expertise with all our suppliers and regularly attend international trade fairs in search of the latest trends. Harry Potter, Barbie or Super Mario, we invest in children's favorite worlds to find the best school luggage items that will meet all requirements.
In your home
The Toon Shop is a gift site. All the items offered are favorite products with the effigy of a license character, a celebrity or a recognized brand. This is the ideal place to find the gift that will satisfy a loved one or the one that will please you.
Decoration in the spotlight
Fans of the world of licenses, we put at your disposal original objects that will personalize your space. Betty Boop, Johnny Halliday, Dragon Ball Z, Harry Potter, Star Wars, etc. Tell us about your passion, we challenge ourselves to find the perfect item!
Figurines for collectors
The toon shop is also the landmark of many collectors, especially those who worship statuettes of fictional characters. In first place, the Betty Boop figures win all the votes. Never mind, seasoned collectors will find with pleasure the figurines signed Michel Aroutcheff or Guillermo Forchino. Little treasures to discover with curiosity...
Decipher our motto: choice - quality - simplicity
Always more choice, quality products and simplicity of purchase. These are the three guidelines followed by our e-commerce business.
A variety of products
Our products come from all over Europe. To offer you even more choice and unique licensing products in France, we cross borders and follow the latest trends. If a brand stands out, we send it to offer it to you.
Quality at the best price
As specialists in licensed products, we have built a strong network. The trust of our suppliers allows us to work for the manufacture of beautiful products at competitive prices. Transparency about materials, processes and manufacturing costs are basic to any good business. At the toon shop, no losers. Suppliers, resellers, and you consumers: all winners!
Ease of purchase
Our online site allows you to place orders whenever you want and wherever you are. On holiday on the beach (lucky guys!), from your couch late at night or on the other side of the world: our shop is always open.
Do you need to replace your child's schoolbag in March? No problem, we're here!
Any advice? You can contact customer service (by email or phone): a specialized contact will be happy to inform you.
Delivery is just as simple. You choose when and how your order will be shipped. For more information: visit our page delivery !
Share our commitments!
Increasingly committed, the toon shop is part of a process to preserve the planet. How? By regularly questioning each step of the activity. From purchasing to shipping, we strive to contribute (at our own level) to the improvement of environmental conditions.
A greener activity
First step: purchasing. Rich in their experiences, our buyers sift through each product. From its appearance to its elaboration, nothing escapes the eye and ears of our team.
Second step: storage. All purchased products are sent to our warehouses. We always favor thoughtful exports in terms of logistics to reduce the ecological footprint.
Third step: the preparation and shipment of orders. Parcel shipments are also subject to extensive analysis. At the heart of our actions:
find the right packaging;
use Kraft paper instead of plastic to wedge ordered products when possible;
Promote more economical transportation by choosing the most appropriate means of transport for each situation and each customer.
Are you a northerner? We strongly encourage you to pick up your order directly at the shop! It is always a pleasure to meet you and exchange with you!
Donations for school children
The toon shop is also committed staff. We are always delighted to recruit employees who are committed to their work as much as to the humanitarian cause. Recently, a member of the team visited Morocco in partnership with theassociation EVO.
Yoan participated in setting up a computer room and trained young teenagers in the proper use of computers. At the same time, he went to primary school classrooms to distribute school kits donated by our company. An initiative that has met with great success with children.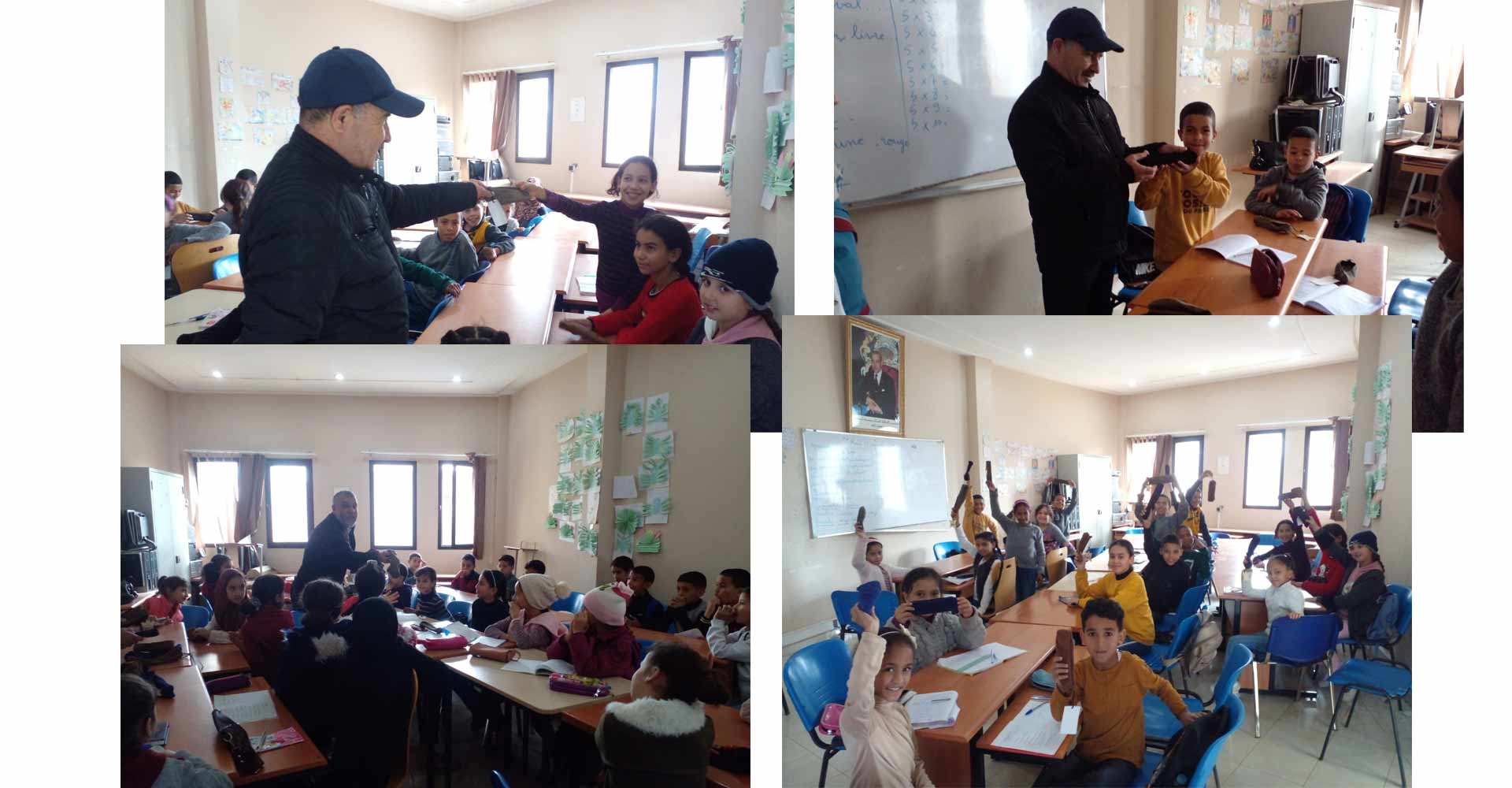 It is a source of pride to be able to contribute to improving the school conditions of children around the world. This is an action that we look forward to repeating!
That's it, you know everything about the toon shop and its fine team! Do you find yourself in our products and values? Take a look at our website and/or become one of us! We will be delighted to welcome you to our beautiful company.
Discover our beautiful products
Our team is at your disposal:
- At any time by email to contact@laboutiquedestoons.com
- By phone from Monday to Friday from 10am to 5pm at 03 61 92 13 80 or 06 52 42 94 50

You can reach our sales manager at 06 17 81 45 79

Our store is located at 52 rue du Pasteur 59200 Tourcoing.