Our school supplies purchase tips
The purchase of school supplies is often considered a chore by parents. And this, regardless of the level of schooling of the children! The lists are getting longer and more detailed each year, the shops are crowded and we quickly forget some supplies. As for the choice of supplies, it seems infinite. Fortunately, solutions exist to make your life easier! Like buying school supplies online, on The Toons Shop.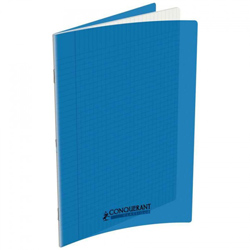 Buying school supplies online
As an online stationery, we have chosen to offer you a quick and easy solution to make your purchases online. And so, buy all the essential supplies for your children in the same place. For this, we offer a complete selection of school products and supplies, with low and attractive prices. You can easily buy your children's school supplies online from your computer or smartphone. But also get delivered home quickly! Buying school supplies online is ideal to avoid supermarket shelves at a time when all other parents are busy around the lists. Better yet, it allows you to take the time to choose well, and avoid mistakes. Parents now have access to an online stationery that makes their lives easier. So why not take advantage of it?
The toons shop: your online stationery
The toons shop is an online stationery store that offers school materials to schoolchildren, college students, high school students and university students. It brings together various catalogues of school bags and bags, thousands of school supplies and iconic brands that will delight your children. Our catalogue of discount-priced school supplies will allow you to acquire all the essential school supplies for your children and to school in the best possible conditions. Like thousands of other parents, go online to make secure, simple and fast online purchases! The stress of back-to-school and the purchase of supplies is soon a distant memory for the whole family.
Back to the start of the season at the best price with The Toons Shop
The longer the list of school supplies, the more expensive they are. Indeed, the acquisition of all the necessary materials for the return of children and the restocking of consumables during the year represents a certain price for all parents. It is usually difficult to keep up with the budget because there are so many choices and opportunities. Children also like to be able to choose the colors, materials, drawings that are present on their belongings, and this is quite normal: they will be the first users.
To help all parents, we therefore practice a low price policy on all school supplies in our shop, while ensuring that the quality of the products on offer is preserved. Children will be able to enjoy quality materials, regardless of their parents' budget. The best prices are on the biggest brands of school supplies, and on the ones your children particularly like.
Why order from The Toons Shop?
Fast delivery, frequent promotions, secure payment methods, data privacy, dedicated customer space... So there are many reasons to order your supplies at The Toons Shop. Our prices, our catalogue, our quality products and the brands with which we have chosen to work are part of it.
Our shop also offers you to select each supply independently, in order to pay your school supplies at the fairest price. In stores, we are often forced to buy supplies in batches: glue, pens, felts, etc. On our shop, you can select only the supplies you really need. A simple solution that allows you to control your budget and avoid unnecessary expenses! Thousands of products available individually or in batches, depending on your needs and desires. And this, always at the best price.
On the other hand, buying supplies from an online stationery store allows parents and children to have fun throughout the year, without having to suffer the hustle and bustle in department stores. Indeed, it is one of the nightmares of parents: shopping in crowded shelves in the middle of the holiday season! Buying online is a quick and easy solution that benefits everyone. Parents and children alike are delighted.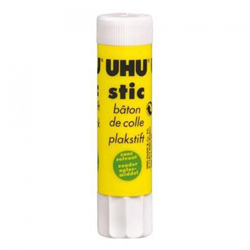 Buying school supplies: our tips
Parents often ask different questions about buying school supplies online. We have chosen to respond. So here are our tips for simple, quick and worry-free back-to-school purchases.
When to buy school supplies?
You can start shopping for your children's school supplies as soon as you receive the supply lists. Online, our catalogue is available seven days a week, and twenty-four out of four! So there is no bad time to make purchases of school supplies. These are available throughout the year, and not just between June and August as can be the case in most stores. You will also be able to make your purchases of school supplies after the payment of the Back to School Allowance (ARS) which occurs in August. And all the rest of the year to replenish your children's consumables: glue sticks, pens, paints, etc.
Help for back-to-school purchases?
Every year, many households receive a financial assistance called the ARS: Back to School Allowance. Paid in August, it therefore allows every family who is not well-off to make purchases of children's school supplies in the best possible conditions. To take advantage of this, parents' resources must not exceed a certain ceiling and children must be between the ages of six and eighteen. However, this assistance is not paid during sales periods. To take advantage of the best prices without undermining the overall family budget, we apply year-round promotional offers on your favourite brands. Very interesting flash sales are also offered in a dedicated tab.
Where to find my child's school list?
Your child's establishment provides you with a list of school supplies most often in June, well before the summer holidays. So don't hesitate to ask the latter if he hasn't done so yet. You can also complete your purchases at the beginning of the school year. Indeed, some teachers draw up additional lists after the start of the school year. Finally, if you wish, you can also start your purchases with simplified lists.
How do I buy supplies online?
Buying school supplies online is very simple. So you just have to select the products of your choice by adding them gradually in your cart. Follow your list, select the best products at the best prices, and make your purchases directly from your customer account basket. Once your order is complete, you can then tell us the delivery address of the supplies and select the payment method that is best for you. Buying school supplies is just like any other online purchase! You can also start a basket and pick it up later, if you don't want to validate your order right away.
Where to buy school supplies?
Be aware that The Toons Shop offers a complete catalogue of school supplies. You will find all the essential supplies for the return of the children and the smooth running of their school year. Your child will then be able to choose the binder they like, the trendiest calendar and all the school supplies they can use during the year, without undermining your budget. For your part, you will also be able to control the prices of each product and make sure you respect your budget at all times. No more nasty surprises at the supermarket checkout! In our shop, you will find supplies from the biggest brands, including:
Papers;
Schoolbags;
Agendas;
Pens;
Paper pencil and colored pencils;
Felt;
Filing cabinets;
Rules and necessary geometry;
View holders;
Calculators;
Necessary for the kit;
Specific supplies;
Etc.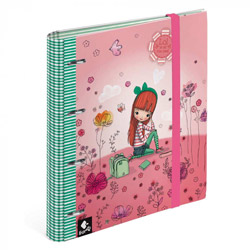 Lists of school supplies
Want to get ahead of yourself and start buying basic supplies for your children? Good idea! This will save you time when the time comes. Here are our basic lists for the purchase of school supplies in kindergarten, elementary, middle school, high school and university. These lists can then be completed at the beginning or during the school year.
Supplies for kindergarten
For smaller classes, school supplies lists are very limited:
A pouch of colored pencils;
A small binder;
What you need to write;
A small kit;
An apron;
Paintings.
Supplies for primary school
In primary school, the list of school supplies is growing, but it remains quite simple:
Notebooks;
A few highlighters;
Filing cabinets;
A textbook;
Several notebooks;
The kit's necessities: pens, scissors, eraser, ruler, pencils...
Brushes,
Etc.
Supplies for college
In college, supply lists become more accurate and complex. But the basic material generally remains the same:
An agenda;
Filing cabinets;
Notebooks;
A kit with its necessits;
Adhesive;
Squares and rapporteurs;
A scientific calculator;
Simple and double copies...
Supplies for high school
The high school requires the purchase of many supplies, even if it remains similar to those of the college.
Pens and kit necessities;
Papers;
Filing cabinets;
Leaves;
Infills;
Sorters...
Supplies for the university
Higher education requires a wide range of supplies, which depend mainly on the chosen specialty. Some supplies, however, remain basic here.
Blocks of leaves small and large tiles;
Filing cabinets;
Sorters;
View holders;
Infills;
Punchers;
Etc.
You will then be able to complete these short lists after receiving the final list provided to you by your children's establishment.
School materials for teachers
The toons shop therefore offers a wide selection of school materials and supplies suitable for all grade levels. But also to the needs of teachers and teachers! The big brands are then accessible at the best prices for all the players in the school sector, from children to teachers. Educational activities, training and work materials... You'll find everything you need to deliver quality classes and activities to your students.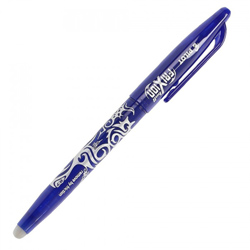 Online shopping: what you need to know
Are you hesitant to buy your children's school supplies online? Faced with the many internet spreads, many parents are hesitant and have well-founded fears. The toons shop is committed to your safety, and that of your personal data.
A fully dedicated customer space
To allow you to make your back-to-school purchases in complete serenity, we offer you to create a customer account on our website. This will give you access to a customer space entirely dedicated to your activities. You can save your shopping cart or a list of specific products, but also track the progress of your order. At any time, you can also contact our team and enjoy the benefits we reserve for our customers. Finally, you will be able to change your personal information at any time. They are protected by a password chosen by you. Please also be aware that we never disclose our customers' personal information. A question? Need advice? We are at your disposal!
Security for online shopping
Online payment is often a source of stress for parents. And that's normal. Scams and frauds are unfortunately not uncommon. So, and to enable you to make your purchases of school supplies online with confidence, we offer several secure payment methods. You can pay for your purchases with PayPal, as well as by credit card, thanks to the 3D Secure system. This secure system allows you to have your payment validated by your bank, using an authentication PIN. Thus, it is impossible for an ill-intentioned person to usurp your identity.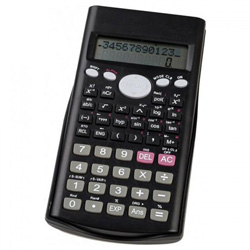 Buying school supplies online: what to remember
The toons shop offers all the essential school supplies for your children, regardless of their grade level. From kindergarten to university to college, our selection of products adapts to the needs and desires of all children. Teachers will also find quality materials for their courses. Simple, secure and fast, buying supplies online has never been more accessible and economical! Our team is available to you in case of any questions or needs. Don't hesitate to contact us now.