A full house universe!
Looking for more original decorative elements? Do you want to please your child by creating a coach room? Thankfully, after giving you some tips to make a beautiful interior decoration, we will go to discover our products! Surely you will be amazed to see all the objects and marks that we see on our site? So, ready to find out more? This is where it happens!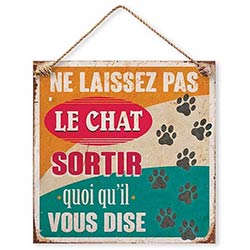 How to decorate the interior?
Do you want to give a little life to your home or apartment? It's not necessarily a question of taste, but rather of tricks. Want to learn more? We'll give you some tips for decorating your home properly:
Have a rather sober interior: indeed, colors such as red or black in a kitchen can be trendy, but are not necessarily so in the long run. In addition, to avoid getting tired, it is best to opt for rather sober colors, which can marry with any decoration.

Light colours are very popular. Indeed, they allow you to bring brightness to your interior. In other words, the more bright colors you have in your furniture and decorative objects, the more likely you are to feel at home.

If you want to put a little elegance in your interior, you can opt for gold imitation items. Indeed, by small touch, in a clear room, you can completely transform one of your pieces.

Do you have small pieces and you want them to be bigger? Mirrors are the solution for you. In fact, they simply allow you to enlarge your room or at least give the illusion.

Know how to highlight your furniture. Indeed, the less furniture you put in your rooms, the more likely you are that they will be highlighted. It is better to have fewer well-harmonized objects, rather than wanting to put too many in one room.

You also need to define your style. Indeed, it is imperative that you have a style or guideline to follow in your decoration. What for? Simply because you will have much less trouble decorating your interior and finding new ideas.

Having good lighting is also an important point that should not be overlooked. Indeed, light really gives life in a room and it is essential that your lighting is sufficiently highlighted.
As you can see, there are many decorating tricks. Don't forget to let your imagination run wild. Indeed, it's not because you have wacky ideas and you can't highlight them in your interior. It should also be noted that your space must really look like you! So why not highlight all the decorations you've imagined?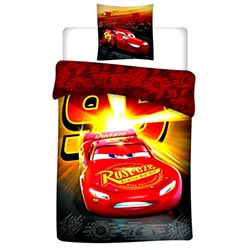 Our decorations for the room!
Not sure where you can find simple and effective ideas for your home? You will certainly be amazed to know that you can perfectly decorate your child's room as you see fit with what we can offer you. Here's a look at the various items you can buy directly from our online store:
Duvet covers: Whether it's for your little girl or your little boy, we can offer you a wide choice of duvet cover. Whether it's Barbie, Hello Kitty, Mickey and Minnie or Cars, you won't be immune to your surprises. Indeed, you will certainly have a hard time making your choice.

Want to decorate your child's room with a plaid? It's perfectly possible. Indeed, we offer many pleas that can delight your child. In addition, if the latter is a football fan, we offer plaids in the image of certain teams like FC Barcelona, for example.

Games and toys that will certainly please your little ones, but also your older ones: indeed, we offer a whole range of toys that can only please them. Running out of a gift idea for your birthday or Christmas? Don't hesitate to go for a walk on this side!

Clocks and alarm clocks: Are you afraid your children are late for school? Why don't you buy him a wake-up call with his favorite hero? After all, it's the best way for them to learn to wake up on their own.
For more information, we invite you directly to our online store. Don't hesitate to browse through the various pages to find the perfect object to decorate your child's room.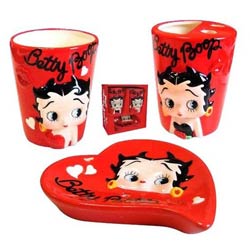 Exclusive decorations for the bathroom!
Want to highlight your bathroom? Give it a touch of color? Or just add decorative items? Whatever your decision, we give you direct appointments in the following categories to find your happiness:
We offer a range of products for your children for the bathroom. Whether it's teeth-brushing products or just a toiletry kit, you can have a wide choice of the products we offer.

We also offer mirrors for your little girls. Indeed, if they want to look like you, it will be perfectly possible with our shop. This will make them easy to wear make-up or simply look in the mirror. Practical, isn't it? However, don't worry, you can also find mirrors, just for you.
The choice is smaller in the bathroom than for the rooms, but there is still to please your little bitches! Don't hesitate to search for your child's favorite character.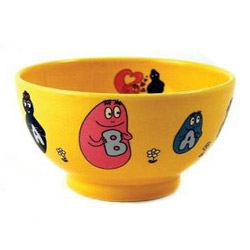 Perfect items for cooking!
Of course, we are not going to offer you a kitchen item for you, but for your children. Whether it's a plate, cutlery or a glass, we offer a relatively large choice on the latter. They can claim to have their own accessories! In addition, there will be no fight between siblings, if you buy them each their utensil to be able to eat:
Gourds: for both girls and boys, the gourds we offer can follow them everywhere: for walks, school or on the beach. Practical, isn't it?
- A butter and a sugar bowl so that your little boys feel like they're legitimate in the kitchen. They certainly won't cook, but they'll be happy to have items of their own, directly placed in the fridge or closet.
Breakfast services and even a cotton candy machine: this may seem superfluous and yet, your children certainly delighted to have so many items at home. Indeed, they will be able to have breakfast like real little princes or princesses and will even have the right to cotton candy from time to time. Of course, good things and sugar should not be abused.

A fondue dish for lovers of forming: yes, whether you are Savoyard or not, it is important to have his fondue dish! Especially if your child greatly appreciates this dish almost adored by some people. Get ready to eat lots of cheeses!
The kitchen could become your child's territory. Nevertheless, you will certainly notice his eyes sparkling when he sees all he has just for himself. And it's definitely worth a visit!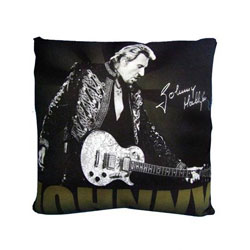 Enough to sit down to be comfortably installed!
In our shop, you can also find a certain number of items that will allow you to sit down. And the advantage is that you will be able to find items for yourself as well as for your child.
Indeed, we offer a whole range of stools and tables in the effigy of various celebrities: Johnny Hallyday, Pink Floyd or Betty Boop are among the nominees! In addition, there is also a wide choice for your children, who are not without the rest!
We can also offer foldable chairs, but also cushions that can be perfectly placed directly on your sofa. As you can see, we have a wide range of product so you can easily find your happiness!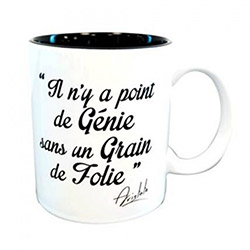 Magical gift ideas!
Is it someone's birthday soon? Or will event appear in the coming days? Thankfully, we can offer you our range of gift ideas. Here's a look at what you'll find:
Birthday gifts: mugs, paintings, frames or birthday candles are listed in this category. You can easily find your happiness whether for your children or an adult.

Retirement gifts: you don't know what to give to one of your colleagues who will soon be celebrating his starting pot? Thankfully, we can offer you wacky gift ideas. Ready to find out?

Valentine's Day gifts: although they are childish, there is no age to please the girl you love!

Gifts for Mother's Day: yes, if you've had children, it's certainly to get presents, right? Don't worry, your kids can easily find what they're interested in!

Father's Day gifts: gentlemen, you won't be outdone either! Your children will be able to find many gift ideas on our website!

Christmas gifts: what would the holiday season be without funny gifts to offer with your family? Awakenings or figurines will make some people happy!

Birth gifts: who is more beautiful than a birth? Not much, then it's time to give a gift to the height!

Wedding gifts: discover our figurines specially designed for your wedding!

We also have a collection of gifts a little more original. Indeed, just choose the perfect gift to give and you're done!
Don't hesitate to search all categories to find the gift to give! Indeed, we have a well-filled catalog, which should not be hard to find!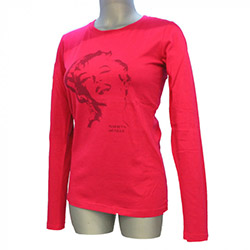 Unique accessories to enhance your belongings!
In our catalogue, you can also see jewellery. Indeed, if some are designed specifically for your child, others might be perfect for you! Just look at the different models we offer to find your favorite! Whether it's the Playboy brand, Titi or Marilyn Monroe, you can find your happiness.
We also offer watches. This will allow you and your child to never be late. Pretty handy, don't you think?
So you will understand, we offer many objects for the home world. Whether it's furniture, decorative objects, textiles or jewelry, you can choose from a wide range of items! In addition, you will be able to find items for yourself and your children, which is a real advantage!