The schoolbag: tastes and colors change, but the schoolbag remains a popular tool!
Want to buy your child a new school bag? But you don't really know how to choose it? Thankfully, we'll give you some tips and show you our selection of backpacks and satchels for children.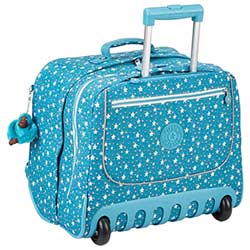 The different types of schoolbags that exist!
Is back to school soon? Or do you just want to change your child's schoolbag? Anyway, you should know that there are different models of binder. For you to learn more, we'll detail these. Thus, you can easily make your choice in your soul and conscience:
it is certainly one of the school bags that we see most in school. As the name suggests, the bag is worn on the shoulders. In addition, it is often small. In other words, your child will have no trouble wearing it. However, you should know that the space is rather limited inside this bag. In other words, a child who has to bring all these school supplies will not be able to do so with a simple backpack.
these are square in shape. During primary school, it is certainly a type of schoolbag you will be used to seeing. In addition to being tall, they usually have several pockets so your child can easily put his school supplies, but also the books so that he can do his homework at night. In addition, this type of binder is particularly appreciated by the durability of the latter. Yes, they are designed to withstand the various shocks that the child may experience.
You can also opt for a rolling backpack.
It's the new fashion of late! And for good reason, a wheel bag has many advantages. Indeed, the place is much larger than in a classic binder. In addition, it saves your child's back. Indeed, the latter does not carry it on the shoulders and can easily carry it by pulling it like a small suitcase. Pretty practical, isn't it?
However, before you start buying a bag, it is very important to take some criteria into account. Indeed, just because a bag is pretty and pleases your cherub, doesn't mean you have to buy it!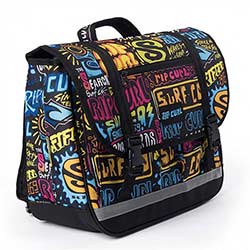 Some criteria to consider for your child's well-being!
Choosing your child's backpack to go to school is very important. Indeed, this choice should not be taken lightly, quite the contrary. We have made a list of the various elements that you can take into account, to find the most optimal binder for your little boy:
The lightness of the bag.
Indeed, some backpacks may be heavier than others. Knowing that your child will have to carry his on the way, but also the return from school, with many books, it is imperative not to add even more to the burden, of the latter.
It is also important to stop on the hard side of the bag in question.
Indeed, it is not uncommon for children to throw their bags into the playground, for example. In order not to need to buy it back too often, you will really have to look at the seams of the binder concerned, but also the different elements of the bag.
If you opt for a shoulder bag, pay close attention to the shoulder straps.
Indeed, these must be thick, but also padded so that your child is not bad at the shoulders or neck.
Also, be careful that your child's schoolbag has plenty of storage.
In general, it is possible to find two large compartments. This will allow him to store and organize his affairs as he sees fit. In addition, having storage will allow him to organize his backpack or satchel, as he wishes.
It is also best to choose a schoolbag that promotes safety.
Indeed, it is possible to find reflective strips on some bags, which is a real advantage. You may have to walk home with your child in the middle of the night during winter periods, for example, so your child will be easily visible.
As you can see, the choice of a binder must be considered. So it is not to be taken lightly! But don't panic, to find the perfect binder for your child, we have what you need! Let's discover our school backs!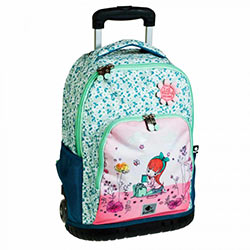 Our collection of wheelie bags!
We can offer you a range of wheeled bags. Indeed, you can find different colors, but also brands that do not look alike. It's also easy to choose from:
Whether you like a rectangle-shaped binder or rather with rounded ones, it's perfectly possible.
Indeed, for girls or boys, a wide choice can be offered to you. In addition, you can perfectly opt for bags with patterns or rather plain. It all depends on what child loves, but also on his age. Indeed, your daughter will certainly want to be accompanied by her favorite Disney princess in CP class, but when she arrives in fifth grade, she will certainly have other tastes for her schoolbag.
We can offer you a wide range of characters for your child's bag.
Indeed, for boys, we can offer Angry Birds, Cars or Avengers. While girls can opt for a Dora, Dory or Hello Kitty bag. Of course, the list is exhaustive and you just have to click on our different categories to be able to easily find your happiness.
It is also possible to note that some of our wheeled bags can easily be worn on the back.
Indeed, some have straps that will allow your child to put it on his shoulders. However, the wheels add weight, which is not necessarily advisable when your child has a weak back.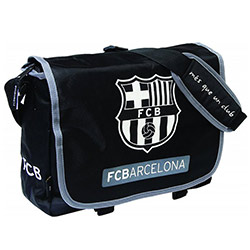 Our bag bags to allow your child to change their style!
Does your child want a different style of bag to go to school? Why not opt for one of our bag bags? Thankfully, we'll present our collection, which you should certainly like:
Once again, you can easily discover the entirety of our collection which is rather large.
Indeed, we can offer many products for your children both girls and boys.
As you can see, some are like a Disney princess or a football club.
Nevertheless, your child will be able to choose the one he prefers from our wide selection.
We can also offer you any a range of bag bag besace with favorite characters of your children like Mickey Minnie, Spiderman, Barbapapa or the schtroumfs.
Does your child want a real brand? There is no concern about that.
Indeed, we can also offer bags of the brand Diesel, New-York Yankees or Japan Rags.
Our selection is rather wide so that you can make your choice as best you can. However, it should be noted that the bag bags do not allow a good balance of the back. In other words, if your child has a weak back, it is not advisable to carry this type of bag.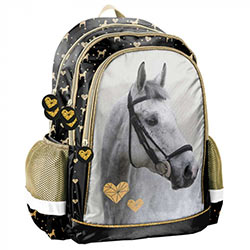 Our classic backpacks and satchels!
Want to stay in something more classic? That your child is a real backpack or a real classic schoolbag? This is perfectly possible in our shop as well. In fact, we offer a whole range of classic backpacks and satchels so you can find your happiness easily:
Once again, you can find a collection for girls, but also for boys.
Indeed, we offer all types of colors and patterns so that your children are happy to have a consequent choice.
Many Disney characters are also featured on our classic backpacks and binders.
Indeed, you can easily find Star Wars, Anekke, the rabbids or even the snow queen. Nevertheless, it is also possible to find patterns with horses or kittens for children preferring animals.
Do you have football fans at home?
You can also choose from the bags we offer: FC Barcelona, Manchester United or Ligue 1 bags are available and are waiting for you!
Video games are also invited from our online shelves.
Indeed, you can find Fortnite, for example.
As you can see, our backpacks and binders have been created to appeal to as many people as possible! Don't hesitate to browse our catalogue with your child to buy the backpack or school bag of their dreams to go to school.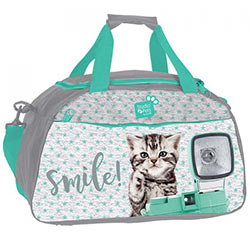 Our sports and pool bags, practical and efficient!
Are your children a sports enthusiast? Do they exercise one in a club? And to carry their belongings and be able to change, they need a real sports bag? You will certainly find your happiness in our online catalogue. Here's a quick look at what you'll be able to find:
Collections that fit both girls and boys.
Indeed, whether by colors, patterns or characters, we decided to diversify our products in terms of sports bags and swimming pool.
We have a wide choice of characters for the little ones:
Indeed, you can easily find a sports bag or pool the snow queen, Pat Patrol or Even Cars.
We also thought of the biggest ones by opting for the sale of New York Yankees bags.
But fc Barcelona or Real Madrid fans can easily find their way there as well.
Our sports and pool bags are perfect for all types of sports.
Indeed, rather large, they also allow to properly store all their belongings in a simple and efficient way. In addition, your children will have a bag just for their sport, which is no worse.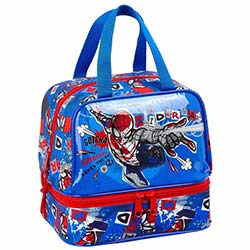 Our bags taste: to always have to eat!
We also thought of the little ones with snack bags. When your child goes to kindergarten, he or she won't necessarily need a big bag. Only a small place to properly store your snack will be necessary. We offer a wide range of products for your children's snacks:
Whether for boys or girls, everyone can have their own little compartment or snack bag. Indeed, whether in the colors or the characters, everyone can find his account.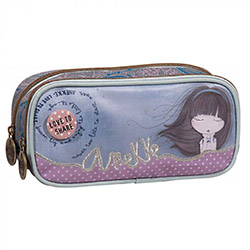 School business so you can work properly at school!
And to get your child back to school, you can also buy school supplies like binders, kits or a school calendar. Similarly, you'll have a wide choice in terms of characters, patterns or colors!
As you can see, your child will be perfectly equipped for the next school year. All you have to do is find your happiness among our selection of backpacks or binders!