Objects and brands in a mess: a wide choice for your children!
Bags, school bags or children's kits are a great way to sell! But our activity doesn't stop there! Indeed, we sell all kinds of objects, which you may not know exists! Nevertheless, in this category, you will find all our products, all brands and for the whole family! Don't hesitate to click on the brand that makes you want to, to discover our products! Ready? So this is where it happens!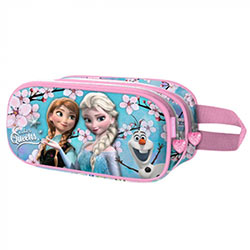 Disney brands for happy kids!
Disney! Everyone knows about cartoons. Not necessarily all, but a large majority: Belle et le Clochard, Cinderella, Snow White and the seven dwarfs or Peter Pan are still classics. Whether you're an adult or a child, you've always watched this type of cartoon at some point! Well, your kids are definitely as fans as you are! Of course, they will not necessarily have the same references as you. At home, it will be more the Snow Queen, Rapunzel or Ratatouille! But in any case, these are films they will never get tired of!
We are sure that your children would dream of having objects in the image of their favorite animal drawings! That's why we offer a whole range of products in our online store that will certainly captivate their hearts. Wheeled bags, backpacks or even binders bearing the image of their favorite hero and Disney princess! Of course, you can easily find objects that are more suitable for boys and others for girls. Nevertheless, don't hesitate to take a look with them!
In addition, it will be an opportunity to replenish their stock of product for the school. We also offer school supplies for all children! Of course, that is something we will talk about below, but we are sure that they will really like it.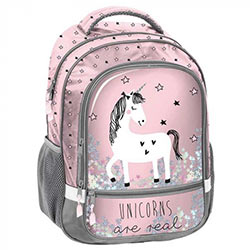 Brands perfectly suited to little princesses...
Do you have a daughter? Not sure which schoolbag, or even what kit to buy him for his next school year? Does it even make some parents feel like you're changing your child's supplies every year? Anyway, with us you will always have a choice! Indeed, your daughter can easily be accompanied by her favorite Disney princess, which is not insignificant.
We also offer a range of Barbie accessories, bags and kits. Indeed, these dolls are always unanimous with children. That's why we decided to sell this type of item.
Once again, don't hesitate to go around our online catalogue, accompanied by your child. Indeed, within this page you can easily find your happiness and do that of your daughter at the same time.
For girls, we also offer items and accessories from the Betty Boop brand. Although this is fashionable intermittently, we know that it could greatly please your daughter. Whether in a kit, a binder, a notebook or a figurine, she will inevitably find her happiness in our shops!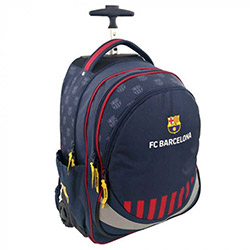 ... But also brands for your boys!
Looking for something specific for your little boy? It's his birthday soon and you want to make him happy? After all, giving your child a smile is very important. You still have to find the perfect gift! But it shouldn't be complicated in our online store. What for? Simply because we offer a multitude of objects of different brands! You will inevitably find your happiness for your child, we put our hand to cut!
But first of all, you first, here are some tips to find the perfect gift for your child:
Know your tastes to perfection. Indeed, if you have a child who is a Star Wars fan, you are not going to offer him an element straight from the Marvel universe, for example.

Don't hesitate to put it in front of your screen and have it select two or three objects that it will like to own. Indeed, you may be surprised at your child's choice in relation to this.

Hanging your tastes into account. Indeed, if on the three bags or kit that the latter has chosen, some items do not please you remove immediately from the list. Unless, of course, it's a crush on your toddler's part.

Don't put a budget too high. Your child may not keep his backpack for more than one. It will certainly remain at the bottom of a closet. It is therefore strongly advised not to choose a gift that might be too expensive.
It's not always easy to find what to give your child. Nevertheless, we are certain that among our choice of brands and objects, you will find something to make her happy.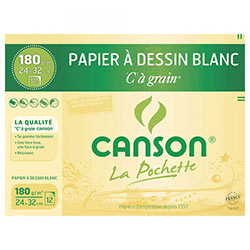 Find original school supplies!
In our shop, you can easily find all kinds of school supplies for your child. Indeed, as we explained so well above, you will have a wide choice in terms of brand, décor, design, but also color. The advantage? Your child could be original at school. Indeed, you will not have bought his notebooks, nor his filing cabinets in the supermarket closest to you, but indeed on a site that offers you a multitude of choices!
You should also know that our products are of high quality. Indeed, we make it a point of honour that our school supplies hold on for the long term. Indeed, we know that children are rarely careful with their belongings. That's why you won't be disappointed with the products and brands we sell.
For your children, you will have a wide choice. Indeed, the shapes of the bags are also very different from each other. And we are convinced that the aesthetics of these last necessarily please your little. So, if you choose products from our shop, you will be sure that they will have a good year of school. Some of their little comrades will certainly be jealous, but it doesn't matter!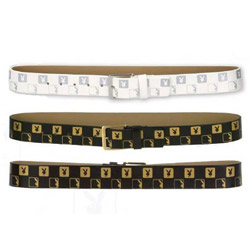 But also fashion accessories to be the most beautiful in school!
School supplies with perfect brands are nothing without exclusive accessories as well. In our shop, you can find:
Belts: your children won't be afraid to lose their pants. Of course, knew each of the models we offer several colors will be available. Don't hesitate to check out the products you're interested in.

Jewelry: these are aimed mainly at girls. Indeed, you can find bracelets, buckles and necklaces that will go perfectly with the outfits you have concocted for the day of the new year. So you can accessorize your princesses as you see fit.

You can even buy umbrellas. This will allow your children to do "like the grown-ups," which is not insignificant. Indeed, everyone will be able to have their own little umbrella with a design that they like. You don't have to wear a hood anymore, practical, right?

Do your little girls like to get ready? Thankfully, we can offer you a small make-up kit for these. These are products exclusively created for children, your daughter does not take any risks. Of course, don't hesitate to show her how you use makeup, it will make you have a great time mother/daughter!
Do you think that only children had access to marks? Our shop has also thought of you, adults! Yes, you can find certain objects like stools or ashtrays, for example. These should certainly more match you!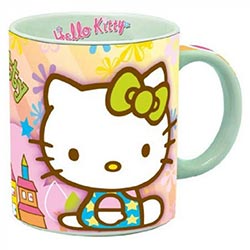 Even hot chocolate can be found with perfect cups and glasses!
Your child must not drink coffee or even tea yet! Yes, when you're little, you like hot chocolate. And we thought about their breakfasts! What for? Selling products such as bowls, mugs, cups and even glasses, in the image of their favorite hero. Of course, to choose what suits him best, we strongly advise you to be with him behind the screen!
Nevertheless, we think it is imperative to clarify one thing: these products are not sold exclusively for children. After all, if you also have to have a cup or bowl for your breakfast, this is perfectly possible too.
Once again, we offer a variety of designs so you can all find your way around! Also know that the brands are diverse and varied for your greatest happiness! If you can't find the brand of your dreams, it should soon arrive in the shop, a little patience ...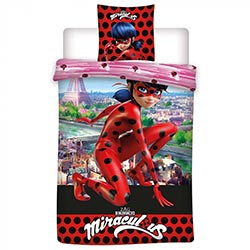 Not to mention some decorations for an exceptional room!
In our catalogue, you could not miss the few decorative elements that we offer. We've listed these in a list you can find below:
Stools and furniture to sit on: you never have too many chairs! We wanted to sell brands for everyone: from Pink Floyd to Disney, everything goes!

Bathroom products: yes, it's also a room that's good to highlight. And for good reason, we can spend several hours a day there. Having a beautiful décor is therefore not negligible.

Plush toys and accessories for your children: yes, it's still thanks to them that you can fall back as a child, in a simple and fast way. So we decided to sell lots of products that will certainly match their desires for rooms, in the near future.

Duvet covers: This is certainly something that parents buy the most from their children when they are little. Indeed, the tastes of the latter change so often that it is important to offer him other models.

You can also find textiles. Whether it's hats or gloves, everything is perfectly findable in our online store. Don't hesitate to go for a quick ride to get an idea!
As you can see, we can offer many objects in the image of your favorite brands. However, the list we have presented above is not exhaustive. Yes, you still have a lot to discover on our website!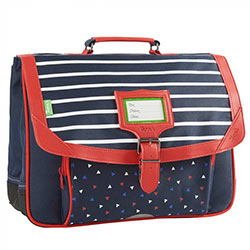 Tann's: an iconic brand!
Like many brand bags, we decided to also sell Tann's binders. Indeed, it is a brand that is highly acclaimed at the moment. So you can easily find the binder that's right for your child in our Tann's category.
Why is Tann's a brand that works? Simply because the models are really fashionable, no matter what the generations. In addition, they are resistant and are also guaranteed in the long term. In other words, they are perfect for all children!
Conclusion, you understand, our shop offers many different brands for all tastes. You can find textiles, furniture, bags, kits or ashtrays! We know that you can easily find your happiness among our brands, all you have to do is search our site! So what are you waiting for?